Welcome to your smarter and safer home with Ring Alarm! The Ring Base Station allows you to easily expand and customise your security system to suit your needs. With the included Keypad or the Ring app, you can quickly set up your account, connect all the components together, and control your Ring Alarm. Have everything you need to get started in one convenient box!
Receive notifications when any of your Alarm sensors are triggered.

Keep your home safe and secure, even if the power goes out.

Continue monitoring your home in the event that your system goes offline.

Add an extra layer of protection with our optional Real Time Monitoring service.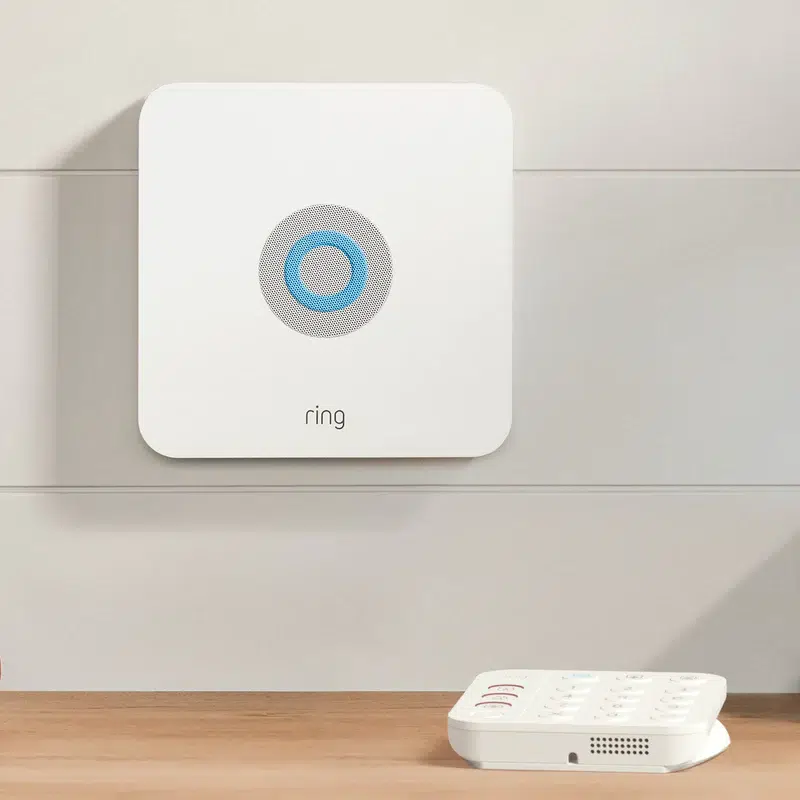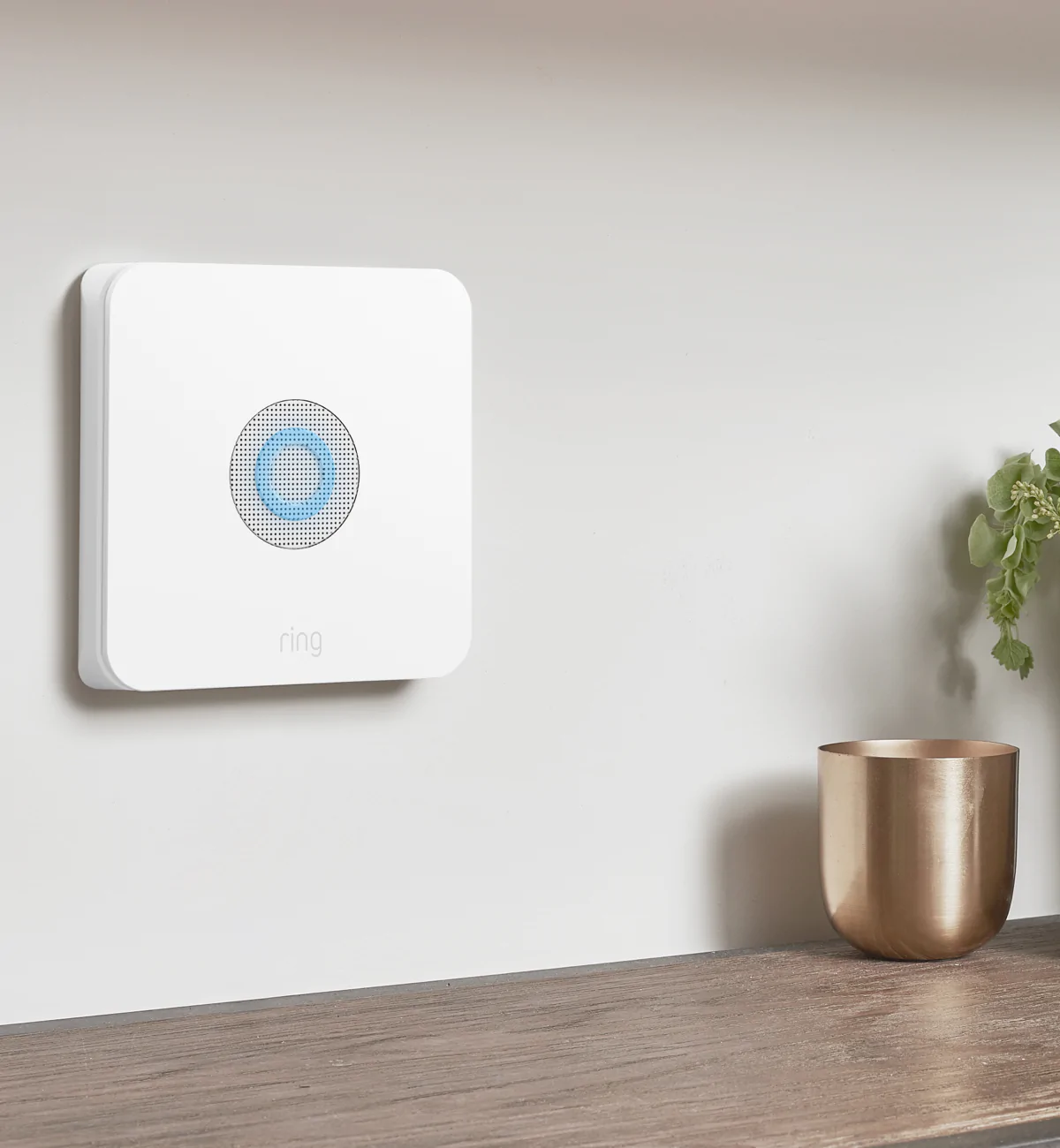 Stay connected and protect what matters with Ring Alarm! With Ethernet or Wi-Fi connectivity, you can keep your Base Station online at all times. In the event of a power outage, your security system will still stay operational for up to 24 hours thanks to battery backup. Enjoy peace of mind knowing that you're always safe and secure.
Get the most out of your Ring Alarm with Contact Sensors! These compact and secure sensors feature removable slim magnets for easy installation, even in tight spaces. Mount them on doors or window frames to be alerted whenever they open. Keep an eye on the things that matter most.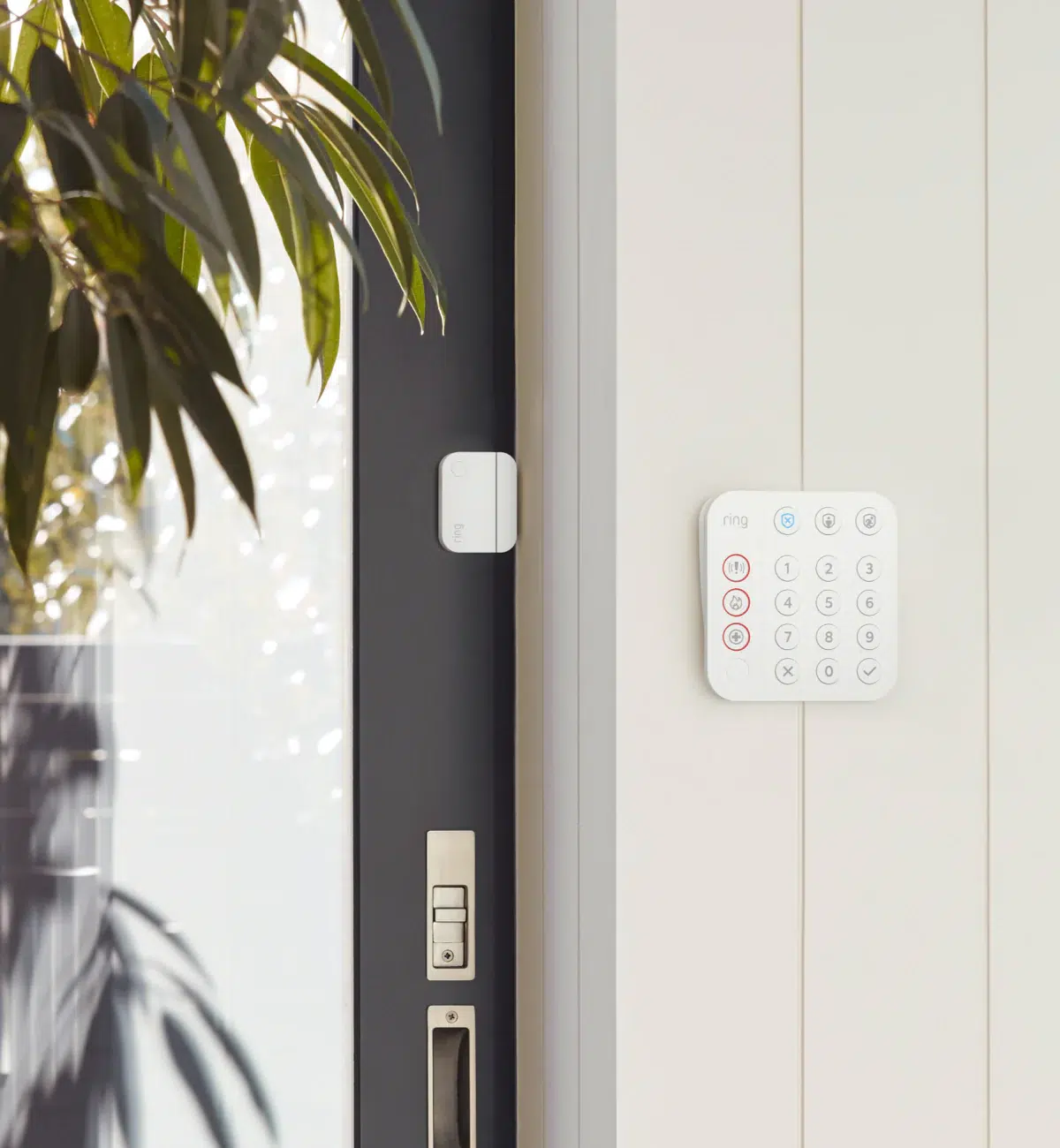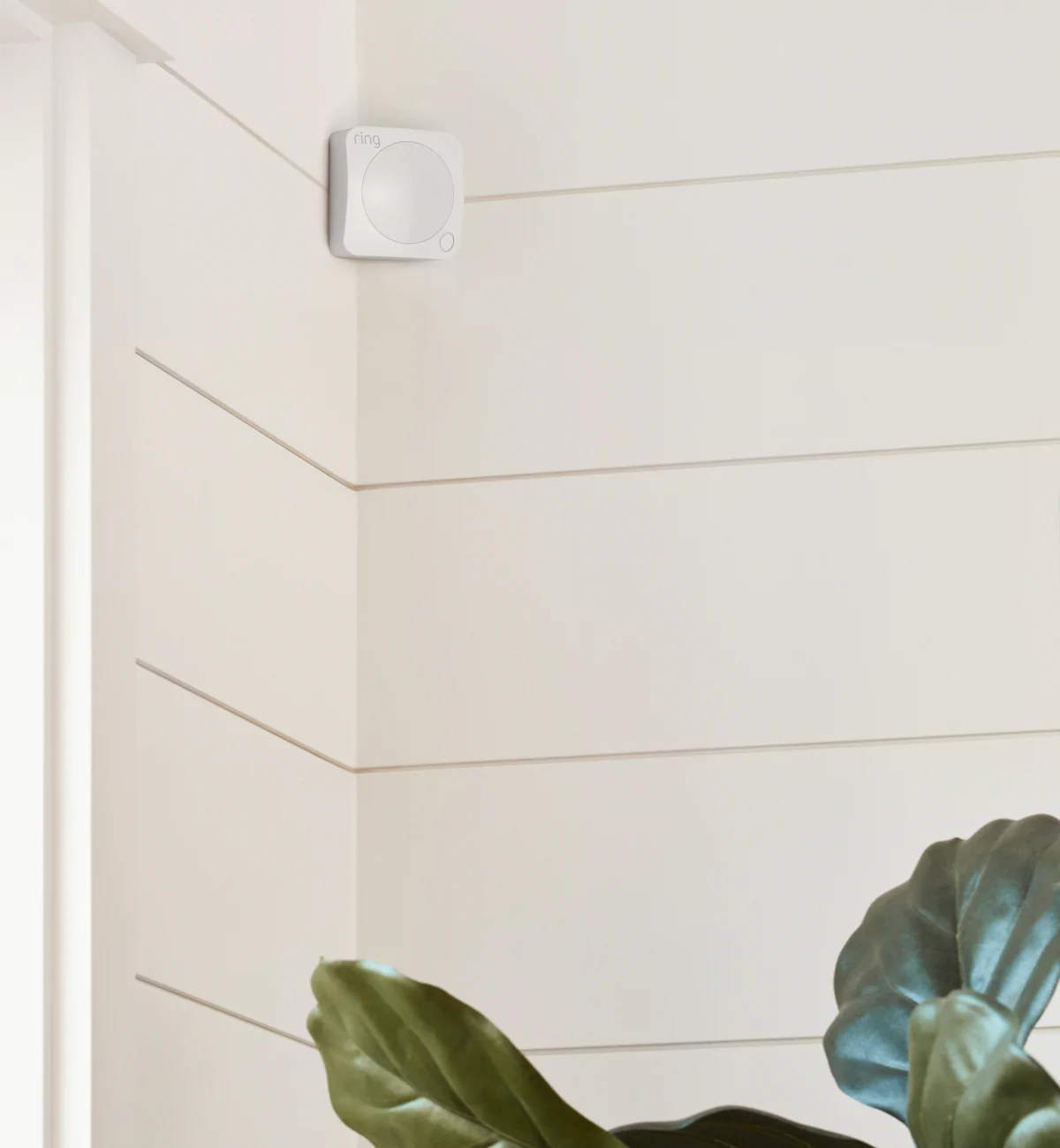 Keep an eye on your home, no matter where you are! With Ring Alarm Motion Detectors, you can get real-time notifications every time motion is detected. Mount these discreet sensors to room corners or flat walls for maximum effectiveness. Smart motion settings let you ignore your pet when they're at home and still alert you if an intruder is detected. Enjoy peace of mind knowing that your loved ones are safe from unwelcome visitors.
Stay in control of your Ring Alarm at all times with the convenient Keypad! This battery-powered device can be mounted on any flat wall, or simply left on a nearby surface. Place multiple Keypads around the house for an easier way to access your security system. Take back control of your home with this sleek new look!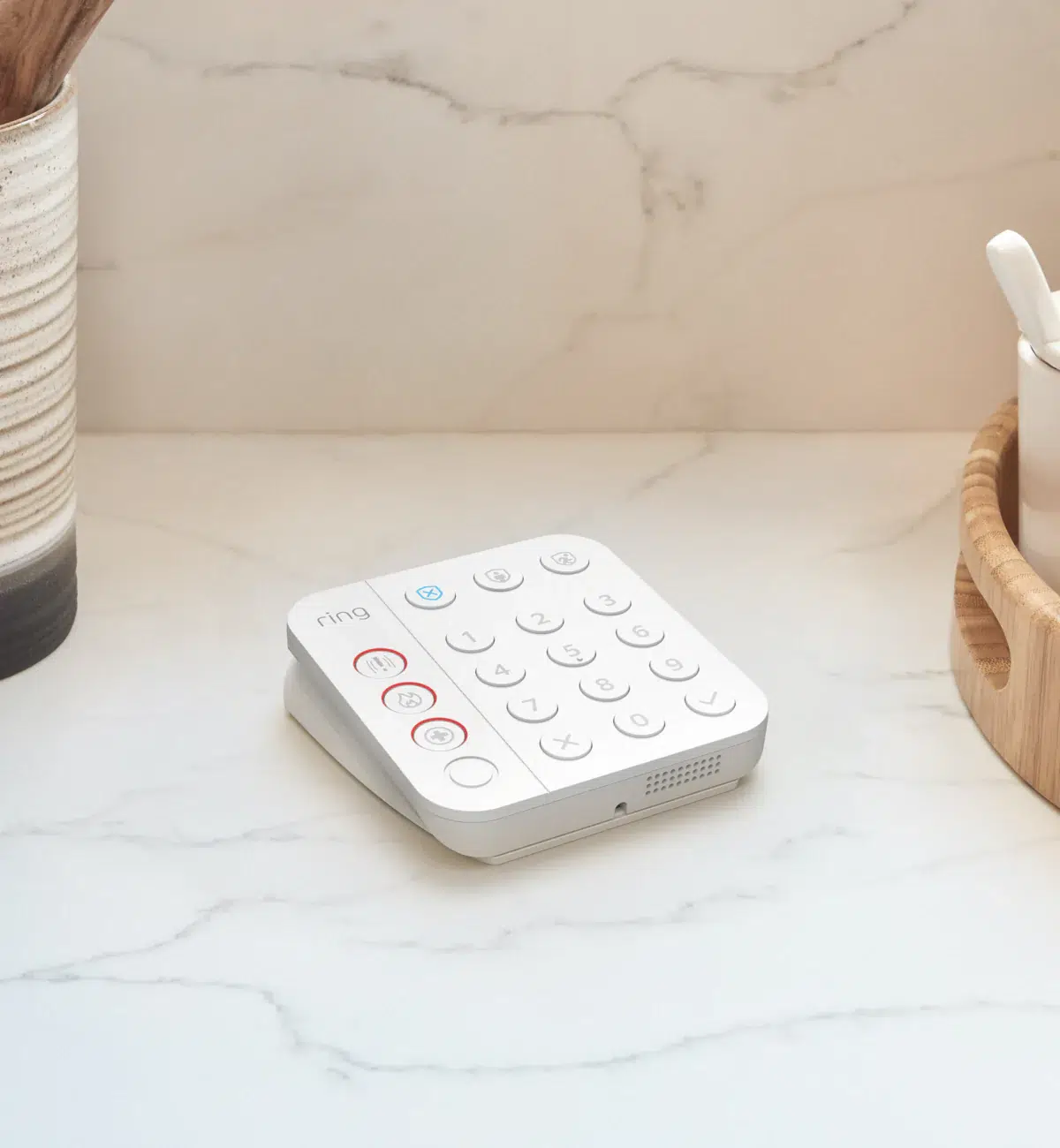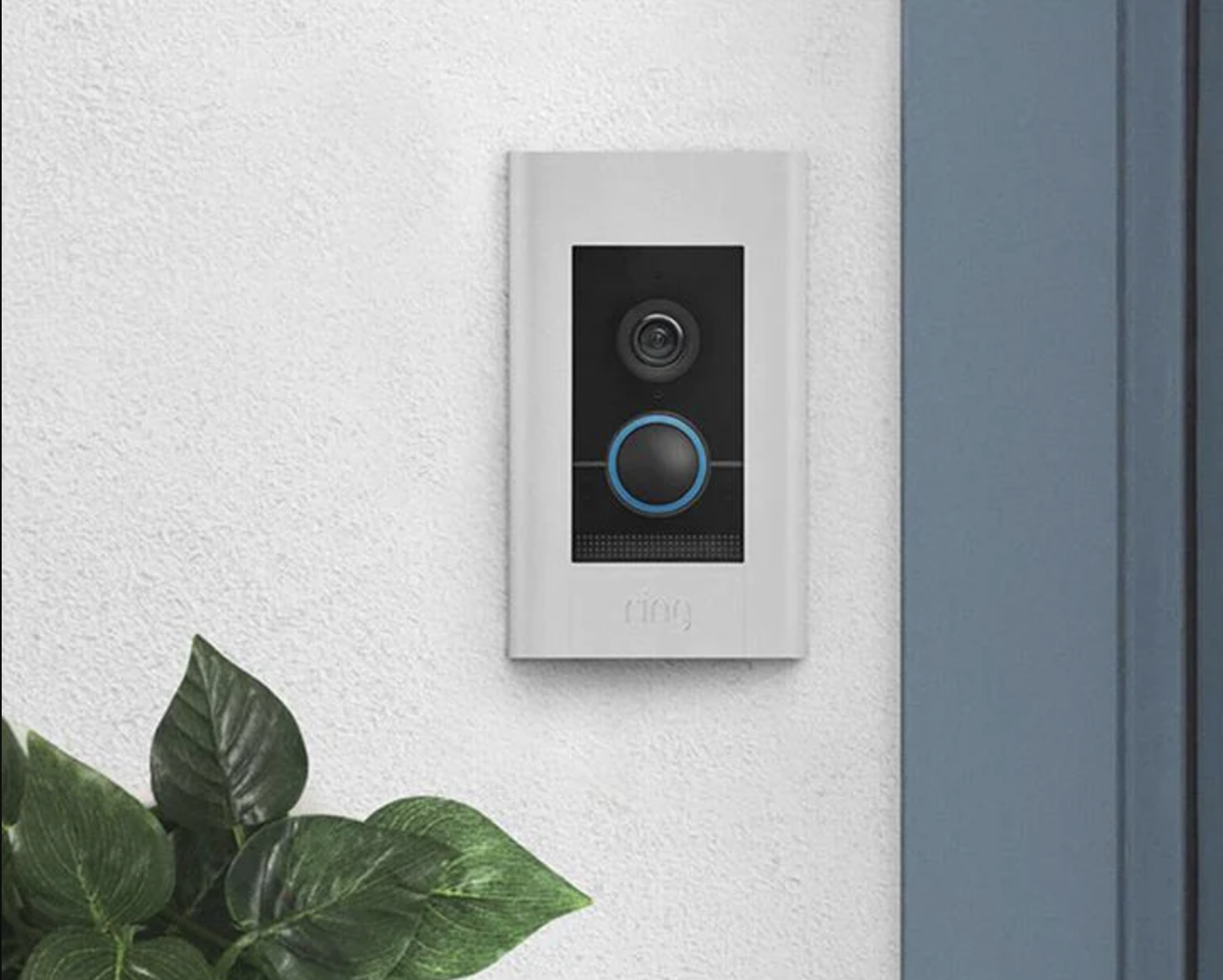 Unrivalled Security and Convenience.
Enjoy complete peace of mind with Ring Video Doorbell Elite. Chat to visitors from your phone or tablet and use Quick Replies to send pre-set messages with the click of a button! Keep an eye on things in real-time with Live View, or play back messages when it suits you – all under the protection of your Ring Protect subscription. Unrivaled security and convenience – right at your fingertips.
Outdoor security with an extra dimension.
Get maximum coverage and real-time protection with Floodlight Cam Pro This premium security camera is hardwired for reliable monitoring and features advanced motion settings to keep you informed of visitors on your property. With an impressive 1080p resolution and HDR Video, powerful LED beams, and a loud security siren, Floodlight Cam gives you increased visibility day or night. Plus, its 3D Motion Detection and Bird's Eye View provide aerial map views of precisely when and where motion events begin.